Feb 26, 2021 • 6 min read
In Conversation with Rob Sutton
by Kirsty Tull
Rob Sutton, Vice President Business Solutions Management, Americas at Daifuku Airport Technologies, shares his experience regarding the aviation industry.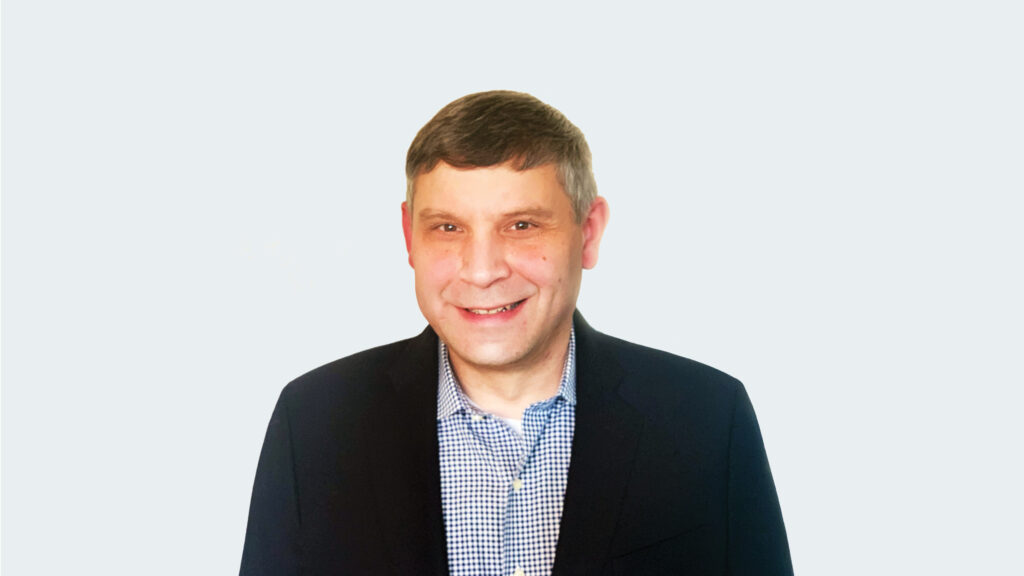 Rob Sutton joined the Daifuku Group in April 2020. A time that is likely to be memorable to him for more reasons than one. Weighing into a new position during COVID may be the induction of fire, but for Rob with over two decades of industry experience under his belt – you wouldn't know it.
While we don't want to offend, when speaking with Rob, you get an impression of an old sage. However, his experience is by no means a reflection of his age. From the age of eight, he moved back and forth across the Atlantic, with his father's work. The constant travel, fueling his interest in aviation.
Today, Rob talks freely and confidently across all aspects of aviation. Likely contributed to being an active participant across more industry groups and acronyms that you can count on one hand. However, what I came to learn about Rob, is that his professional life is as impressive as his personal.
So, join me as we sit down (virtually) in conversation with Rob Sutton.
You've spent a significant amount of your career in solution and product development. In your view, what makes the process and, therefore, the outcome successful?
To achieve a successful outcome can be quite simple, listen to what the customer wants. Many organizations try to push a "one size fits all" approach to a situation. In some cases, this might work, but in many, it doesn't. The other part to consider is to approach the customer with a consultative hat on. To truly understand what it is that they are trying to solve. In some cases, they may already have the solution within the organization but may have failed to recognize it for whatever reason. The last step in the process is to always stay true to your word and don't promise something that you cannot achieve or deliver. Customers may not always like what you have to say, but if you remain honest and consistent with your message, they will recognize that the information you deliver is honest and accurate.
How have you seen the airport industry transform over the last decade? What have some of the most significant milestones been?
Over the past decade, the airline industry, and many others, have moved to a passenger or consumer focus, meaning that the passenger now has complete control over their journey. This transformation has been spearheaded by the proliferation of two technologies, the mobile (smart) phone and self-service technologies.
Historically, if someone wanted to book a holiday or vacation, they would often rely on travel agents to make the bookings on their behalf.
Today, with the airlines having dedicated websites and relative newcomers such as Airbnb, the control is entirely in the passenger's hands. They can book and compare prices across flights, accommodation, rental cars – from anywhere in the world, all on a single device.
Once at the airport, passengers are then free to choose the level of engagement they want to have with airline personnel. Should they not be checking a bag, the first touchpoint is often the security checkpoint, and from there, depending on the infrastructure, they may not interact with another individual until they are on board the aircraft – based on e-gates at immigration desks and boarding.
Some airlines have been careful to keep a certain level of human interaction across various touchpoints for those passengers that are not comfortable abandoning the traditional process.
With this advance in technology also comes a high level of transparency and real-time dissemination of information. In the past, airlines could be selective on what or how they delivered information, but now passengers are keenly aware of delays or cancellations before or at the same time as the airline or airline representatives are informed. This means that airlines need to adapt the way they communicate with passengers through a multi-channel approach.
You've been with Daifuku Airport Technologies for nearly one year – with such an extensive career in aviation, what drew you to the business?
The US market is ahead of the curve in many respects, with that said, I still believe there is a significant opportunity to improve existing processes at airports and enhance the passenger experience. My experience in this region, complemented by my knowledge of the airport and airline ecosystem I felt, could add significant value to potential Daifuku customers.
The other key factor was Daifuku's ability to offer a full end-to-end portfolio of both passenger and baggage handling. We provide a truly integrated offering addressing many of the challenges facing modern airports of today. The power of our diverse solutions and expertise means customers avoid integrating multiple disparate systems. Partnering with Daifuku means all the solutions can be delivered from one provider, ensuring a true plug-and-play environment, which I found very appealing from an end-user perspective. Alternatively, if the airport decides to source solutions from multiple vendors or works with existing infrastructure, we also have the experience in-house to ensure everything works seamlessly.
You have a notable reputation for working well with both technical and non-technical teams. For many, this can often prove to be a challenge. What would your advice be as to how to manage best?
Working with a team that possesses different skill levels often presents unique challenges. Firstly, it is essential to understand what level each individual is at, relative to the project you are undertaking. Secondly, ensure that everyone is marching towards a common goal and has a firm understanding of the deliverables, milestones, and timeline. The next priority is education. I have spent multiple hours, and, at times, several days holding educational sessions to ensure all parties understand the problem that we are looking to solve and how that fits into the larger passenger or baggage journey. The last and most important is to request and listen to feedback from the team. Encourage everyone to ask questions and share the information in a way that can be viewed and digested by all members.
The impact of the global pandemic has affected us all, can you share what your experience has been like? And, speak to the implications you have witnessed within the industry first hand?
The current pandemic has impacted the aviation industry like no other event in my lifetime. In the beginning, many, myself included, thought the duration of the event would be two to three months. This has proven not to be the case, and as the amount of time continues to grow, so does the impact.
What is certain is that the industry needs to work together to resume customer confidence, working with regulatory and government entities to develop a single comprehensive solution. We need to utilize data and science to develop a risk-based strategy that allows us to isolate those that are a higher threat while allowing those that are lower to travel with the appropriate precautionary measures.
Rob Sutton, Vice President Business Solutions Management, Americas is part of the Daifuku Airport Technologies team.  To contact Rob, you can email [email protected] or via LinkedIn.
Related articles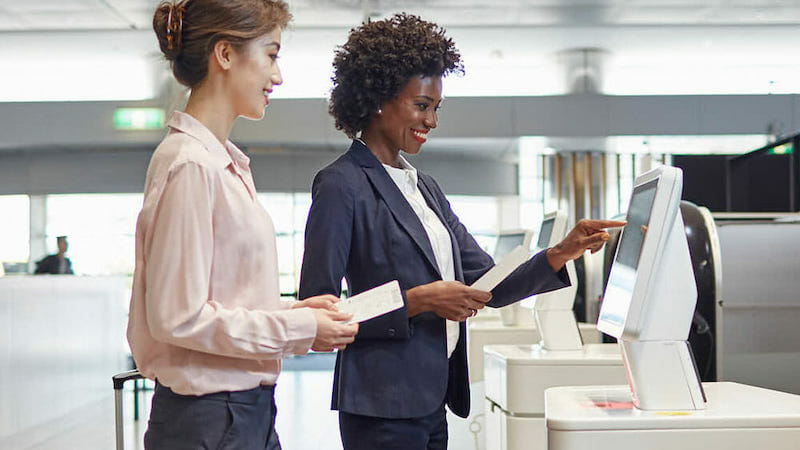 Never miss an article
Subscribe to our newsletter and be the first in the know.
Join the conversation
For the latest industry articles and networking