Case Study
LaGuardia Airport
A new airport for a new era
Overview
In 2015, the Governor of New York State outlined a vision to transform LaGuardia Airport into a modern, world-class facility. In spring 2017, Daifuku Airport Technologies joined the project as the design-assist contractor for the building's new baggage handling system (BHS) under the joint venture of Skanska and Walsh Construction. As a busy airport with a very tight footprint, the project effectively required the construction of a new facility on top or alongside the existing operations, without losing operational capability. Furthermore, the airport's passenger volume steadily increased during construction.
31.1
million passengers in 2019
1,200
new conveyors installed
77 million
US dollar investment
Solution
Equipment provided
1,200 conveyors and drives
67 Mobile Inspection Tables (MIT)
26 MIT search stations
5 CTX 9800 EDS machines
9 slope-plate claim devices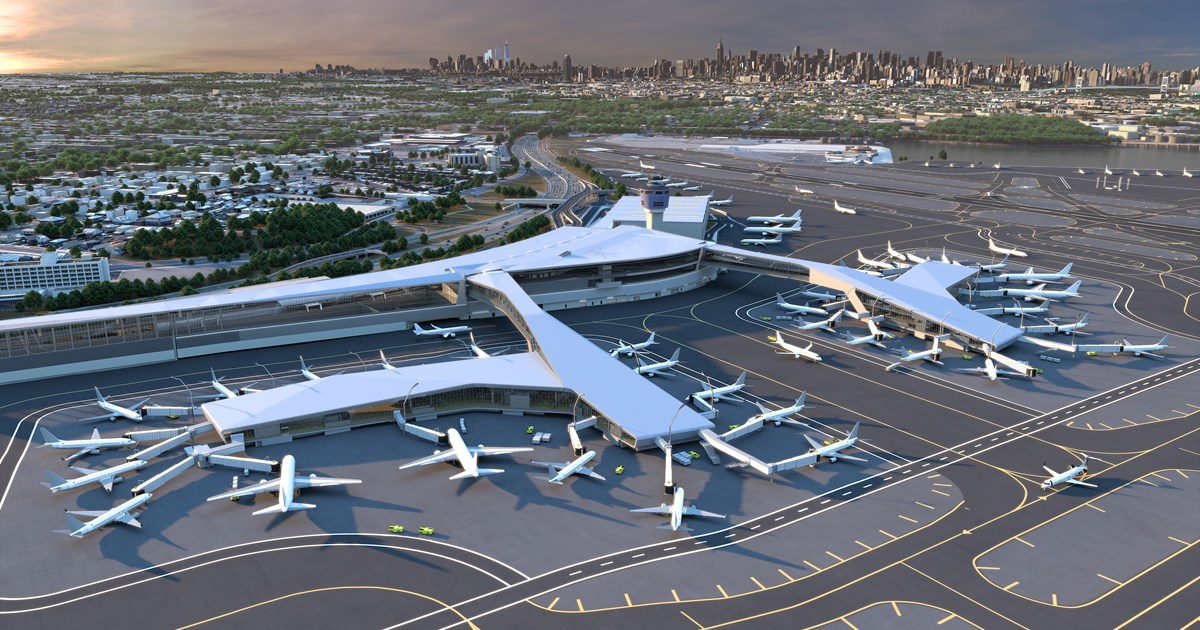 A redesigned Mobile Inspection Table
The Mobile Inspection Table is designed for use inside of the CBRA as a replacement for traditional belt conveyors and static search tables. The MITs for this installation showcased natural feature guidance, a newly designed enhancement to our traditional vehicle. Instead of relying on magnetic tape, wires, or navigation marks, the new MIT is able to map and calculate its position relative to its surroundings. This technology allows for easy adaptation to changing demands and infrastructure. LaGuardia now showcases Daifuku's first installation of the MIT with the redesigned guidance system in an airport environment.
Results
New system expands capacity and improves efficiency
The baggage handling system was completed in summer of 2020 with the opening of the Arrival and Departures Hall. The new terminal and baggage system will have the capacity to handle 17 million passengers a year, approximately half of the airport's total volume. Central Terminal B is a part of the overall construction project of a modernized LaGuardia, which will be the first new major airport in the United States in more than 25 years.
Airport technology focus areas
Contact
Discover how Daifuku can support you and your customers
Get in touch with your local team today