Case Study
Miami International Airport
Modernizing and automating the baggage handling system
Overview
In 2017, Daifuku Airport Technologies teamed with Miami International Airport (MIA) to modernize and streamline all phases of passenger and cargo services in their South and Central Terminals. As one of the country's busiest international airports, MIA's passenger and freight volume was increasing steadily, yet the airport was operating with outdated equipment.
7,000
bags processed per hour
$103M
US dollar investment
102
Mobile Inspection Tables
Solution
Equipment Provided
2,300 drives
9 miles of conveyor
18,000 sq. ft. checked baggage reconciliation area
12 CTX 9800 EDS machines
102 MITs with 52 inspection stations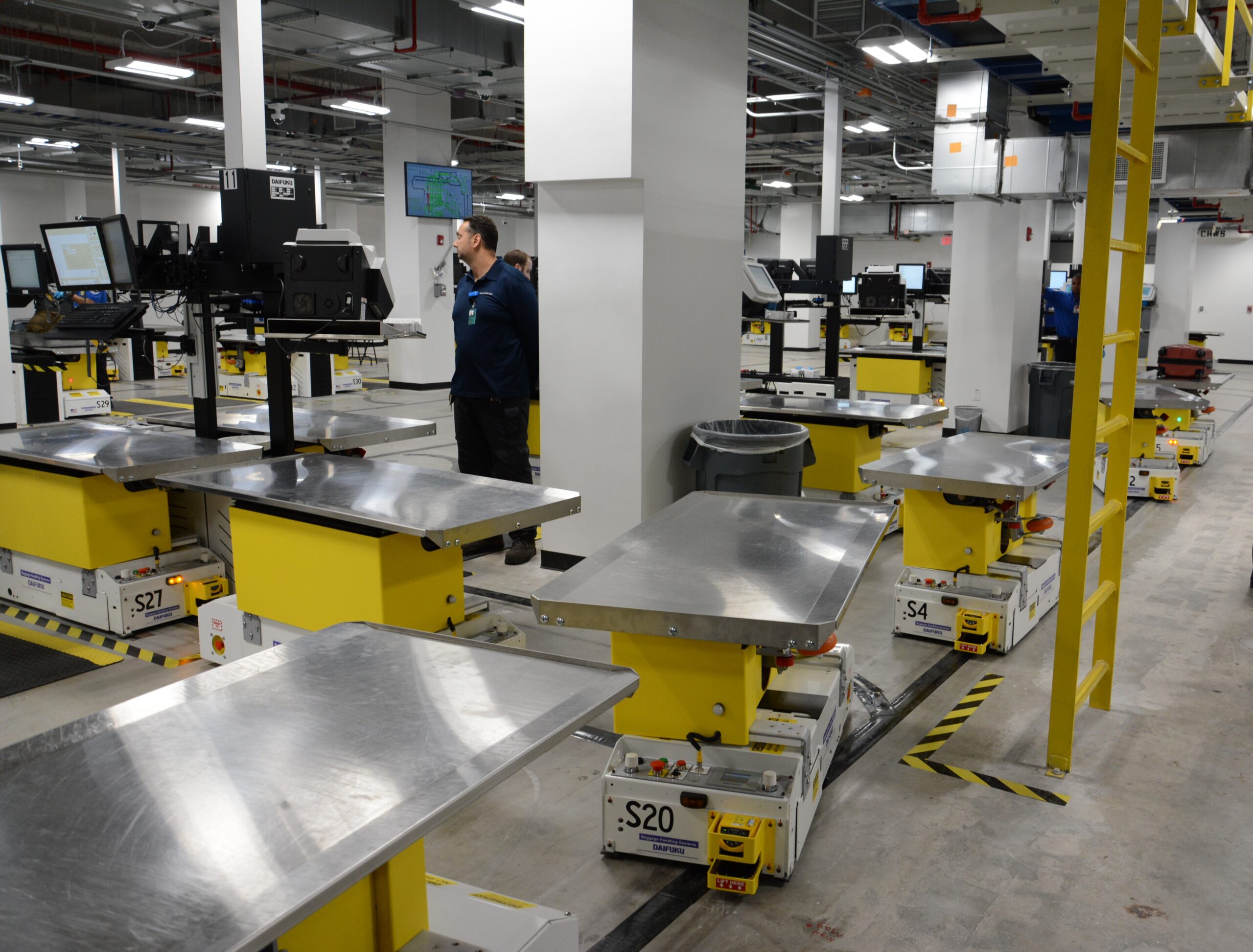 One of the world's largest automatic guided vehicle installations
Daifuku's project included conventional BHS belt conveyor technology, as well as an 18,000 sq.ft. Checked Baggage Reconciliation Area (CBRA). The combined South and Central Terminal CBRA allows personnel to easily shift between systems as volumes vary throughout the day.
The CBRA was designed with 102 Mobile Inspection Tables (MIT), autonomous vehicles which use guided floor tracks to deliver baggage to TSA agents and allow for greater ergonomics and efficiency.
Results
Daifuku doubles baggage processing speed
The system was transitioned in phases to maintain operations during construction. The new technology enables efficient processing for the more than 50 airlines that are expected to use the system. Baggage screening and delivery speed doubled to 7,000 bags per hour.
This successful project helped Miami International Airport earn the 2020 TSA "Airport of the Year" award.
Contact
Discover how Daifuku can support you and your customers
Get in touch with your local team today.