Case Study
Munich Airport - Smart Security Lanes
Lanes deployed across the T1 and T2 Checkpoints
Background
The industry saw an increased demand for better screening of hand luggage and a faster, more efficient, and passenger-friendly screening process. In 2017, Scarabee, a Daifuku group company, conducted the first consultancy workshops with the main client, the Government of Upper Bavaria, and other stakeholders including SGM-MUC, Munich Airport Terminal 2 Company, and Lufthansa, to jointly create and design the "Checkpoint of the Future".
520
Passengers per hour with a double lane
Solution
Solution provided
• New belt materials to reduce tray slippage
• Extended CT tunnels to reduce false rejects and system errors
• Image evaluation in a remote screening room
• New functionalities such as agent-based divest position allocation and additional light indications for both agents and passengers
• Improved look and feel through seamless design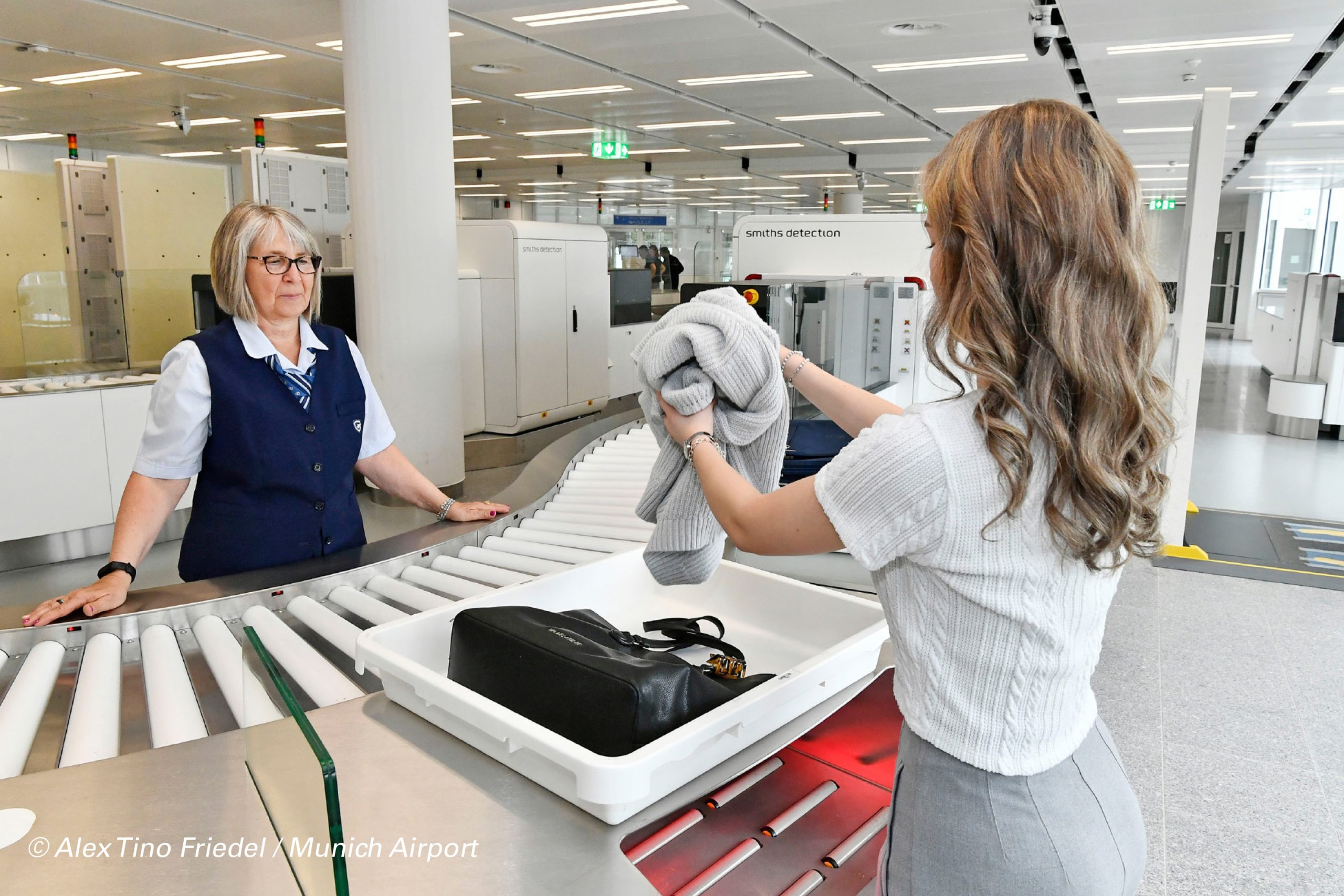 Faster and more convenient checks for passengers
From the very beginning, when designing the customized security checkpoint solution, the human factor has been put at the heart of it all. The result is a checkpoint that is driven by high staff productivity, space efficiency, and an outstanding customer experience.
Now more passengers can place their luggage on the belt at once, increasing throughput and reducing wait times.
"The new CT scanners are the next level in terms of security, fast processing and convenience. An important component in offering our guests a more pleasant travel experience."

Jost Lammers, Munich Airport CEO
Outcome
Significant changes in the market
By June 2023, two new security checkpoints with three Scarabee Smart Security Lanes at each checkpoint, went into operation. It is the first installation out of multiple more to come.
This means a significant change in the market, allowing more vendors – including Scarabee – to offer their innovative solutions. With Munich Airport as the perfect showcase, Scarabee is positioned to become one of the most renowned and sought-after security solution providers.
Scarabee will continue to work with Munich Airport to extend its technology and services with an aim to extend its relationships as an innovation partner.
Airport technology focus area
Contact
Learn how Daifuku can support you and your customers
Get in touch with your local team today