Case Study
Newark Liberty International Airport - New Terminal A
A redeveloped terminal for evolving air travel
Background
In 2018, the Port Authority of New York and New Jersey broke ground on the largest design-build project in their history - a new terminal at Newark Liberty International Airport. Replacing the 49-year-old terminal is the new world-class Terminal A, which features Daifuku's turnkey baggage handling system.
$63 million
BHS investment
Solution
Equipment Provided
6 Ticket Counters
2 Priority Check-In Lines
4 Curbside Check-In Lines
72 Scale Dispatch Conveyors
3 Oversize Outbound Lines
1 Oversize Inbound Line
8 Inbound Lines
6 Baggage Claim Carousels
4 EDS machine CBIS with/CBRA
13 Make-up Units
72 RFID Arrays
16 Hybrid Automatic Tag Reader (ATR) Arrays
72 Motor Control Panels (MCPs)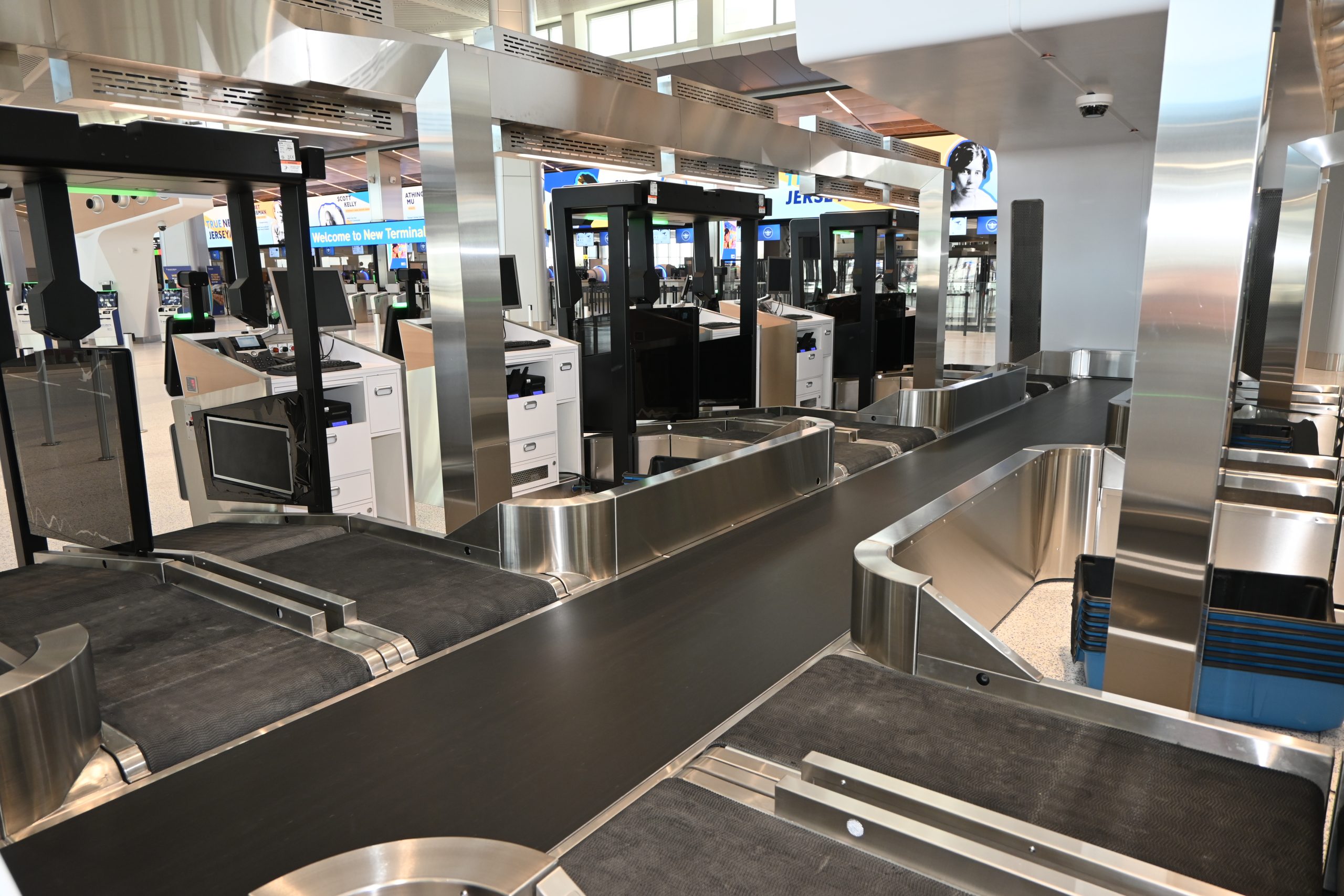 A modernized baggage handling system
Daifuku engineered, fabricated, installed, and commissioned a complete baggage handling system and in-line Checked Baggage Inspection System (CBIS).
The outbound BHS includes a total of 15 input lines with 72 scale dispatch conveyors. Bags are processed through a 3 + 1 CTX 9800 EDS machine configuration and sorted to 13 make-up units.
The inbound BHS consists of eight lines leading to six baggage claim carousels.
"The New Terminal A is a shining example of of the Port Authority's commitment to build inspiring and appealing world-class transportation facilities for the region."

Rick Cotton - Executive Director, Port Authority of New York and New Jersey
Outcome
A world-class terminal
The New Terminal A was completed in November 2022 with the grand opening on December 8th. The terminal will be able to handle nearly 14 million passengers a year and host multiple airlines. Daifuku was honored to provide the BHS which supports this one million square foot, 33 gate, industry-leading terminal in New Jersey.
Contact
Learn how Daifuku can support you and your customers
Get in touch with your local team today