Case Study
Orlando International Airport
Recapitalization and Replacement Project
Overview
In 2013, the Greater Orlando Aviation Authority (GOAA) adopted a Capital Improvement Plan to upgrade and create new facilities, including baggage system improvements for increased efficiency. The GOAA partnered with Daifuku Airport Technologies to optimize Pods A and B, later expanding the scope to include the replacement of aging in-line baggage screening equipment. Orlando International Airport (MCO) was originally designed to accommodate 24 million passengers a year but currently handled more than 48 million passengers annually.
11th
busiest airport in the US
$50 M
USD dollar investment
Solution
Equipment provided
950 conveyors
7,500+ feet of conveyor
8 L3 6700-ES EDS Machines
48 Mobile Inspection Tables
6 Automatic Bag Tag Readers
6 Vertical Sortation Units
WebbView including SCADA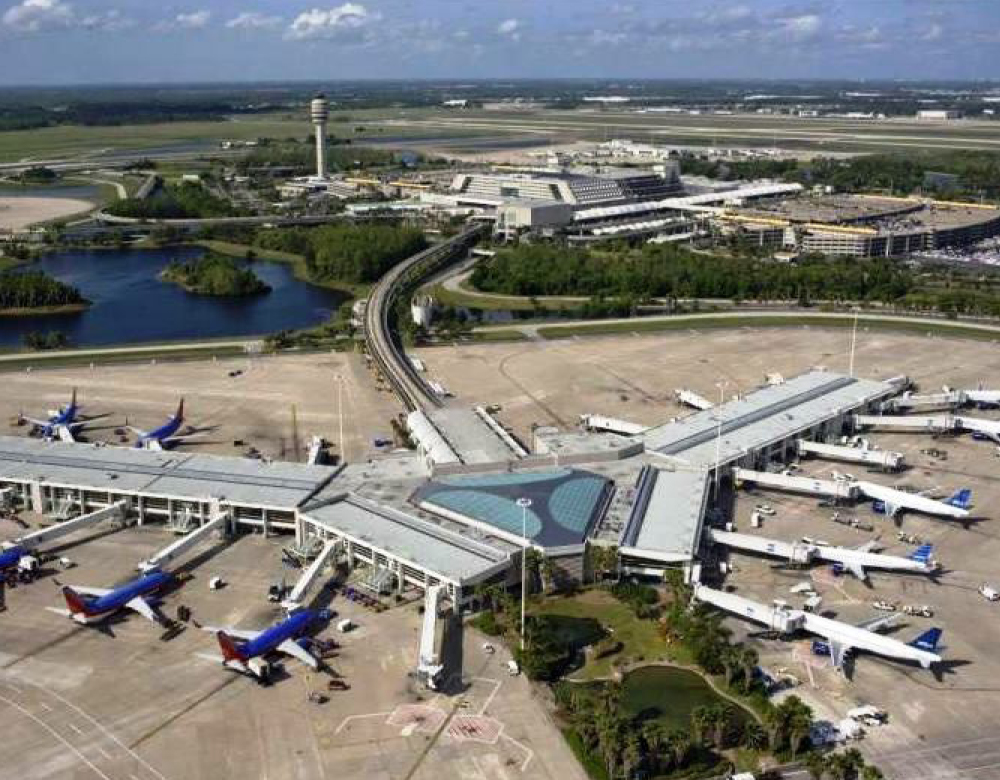 Implementation of two projects concurrently
A key challenge was the ability to implement two projects concurrently and provide a new conveyor system within a live facility without a reduction of baggage flow.  Daifuku Airport Technologies planned for phased implementation to minimize the impact on the airport operations. Since the two projects overlapped and were performed in the same area, we created a detailed project schedule that combined both active projects and identified where each overlap would occur to offer the customer the solution in each instance.
Results
Upgraded system handles increased passenger flow
The combined projects were completed in 2018, while the airport reached record passenger traffic numbers and surpassed 150 total non-stop destination. In 2018, MCO ranked as the 11th busiest airport in the United States. In addition, it also won its second consecutive J.D. Power Highest in Customer Satisfaction for Mega Airports award.
Airport technology focus areas
Contact
Discover how Daifuku can support you and your customers
Get in touch with your local team today.