Case Study
Schiphol Airport
Redefining the security screening process
Overview
Security screening presents one of the most stressful points in the passenger journey. Schiphol Airport partnered with Scarabee, a Daifuku Company, to revolutionise their security screening processes, enhancing system efficiency and passenger comfort while further improving security compliance.
70M
passengers processed in 2018
Solution
Checkpoint Screening key features
67 Smart Security Lanes (SSL) and growing
Using CT technology, Schiphol was the first airport worldwide to allow passengers to keep their laptops and liquids in their bags
The use of SSL has transformed the checkpoint process, providing an enhanced experience for passengers, resulting in less stress and improved interactions between passengers and security officers
CT scanners integrate seamlessly with SSL and remote screening solutions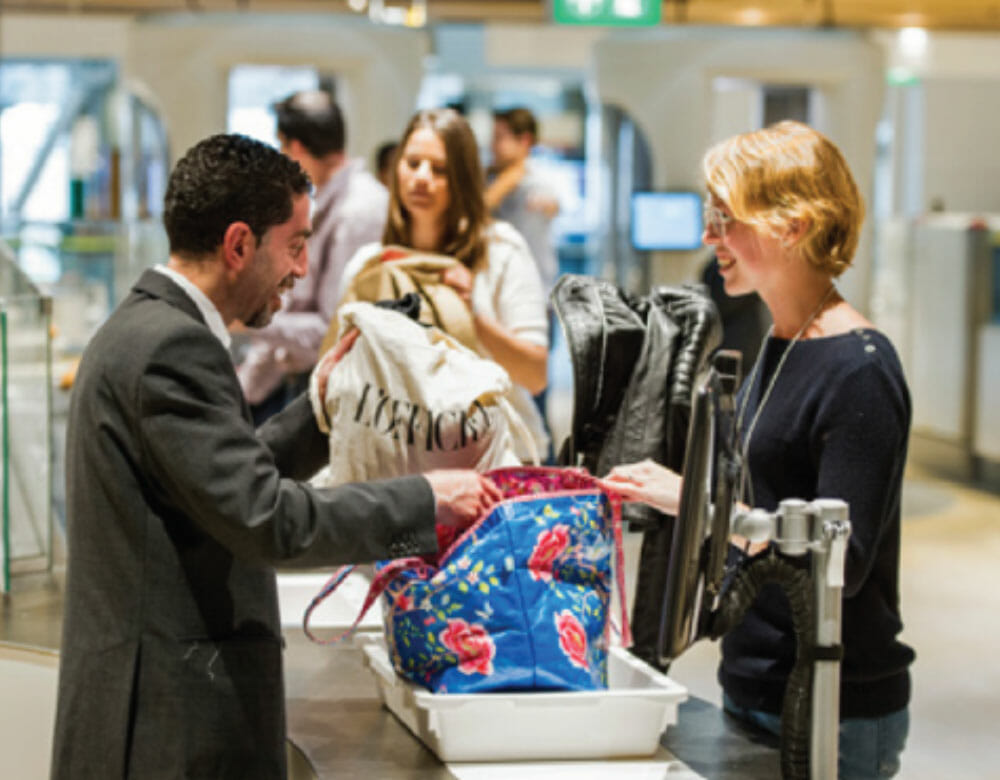 Unparalleled efficiency
Our advanced security screening software automatically identifies potential threats, providing a live, interactive 3D image for analysis purposes. The use of 3D technology also allows passengers to leave liquids, gels, aerosols and electronics in their bags at all times, dramatically enhancing passenger throughput.
"You should take a look at Amsterdam Airport Schiphol where they invented a new way to accelerate the flow at the security check-in. This is amazing."

Hans de Boer — Chairman of the Confederation of Netherlands Industry and Employers
Results
Enhanced passenger throughput
The integration of Scarabee's SSLs provides a range of additional benefits for passengers, including the ability to screen passengers parallel to their carry-on baggage. This facilitates a fast flow of operations and significantly reduces wait times. An in-built diverter automatically separates approved and rejected baggage post-screening, allowing security agents to spend the required time on potential risks.
Schiphol's updated security screening system consisted of 67 SSLs that processed 70 million passengers in 2018, dramatically reducing passenger wait times while enhancing operational efficiency.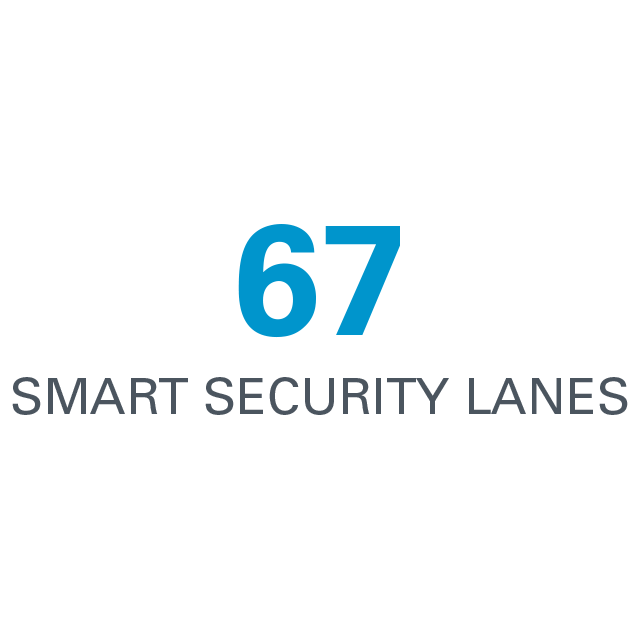 Airport technology focus areas
Contact
Discover how Daifuku can support you and your customers
Get in touch with your local team today.