Jul 14, 2023 • 3 min read
The Total Cost of Ownership with Baggage Handling Systems
Michelle Brecht, Executive Manager of Airport Engineering, recently represented Daifuku Airport Technologies at the International Association of Baggage System Companies (IABSC) Mini-Summit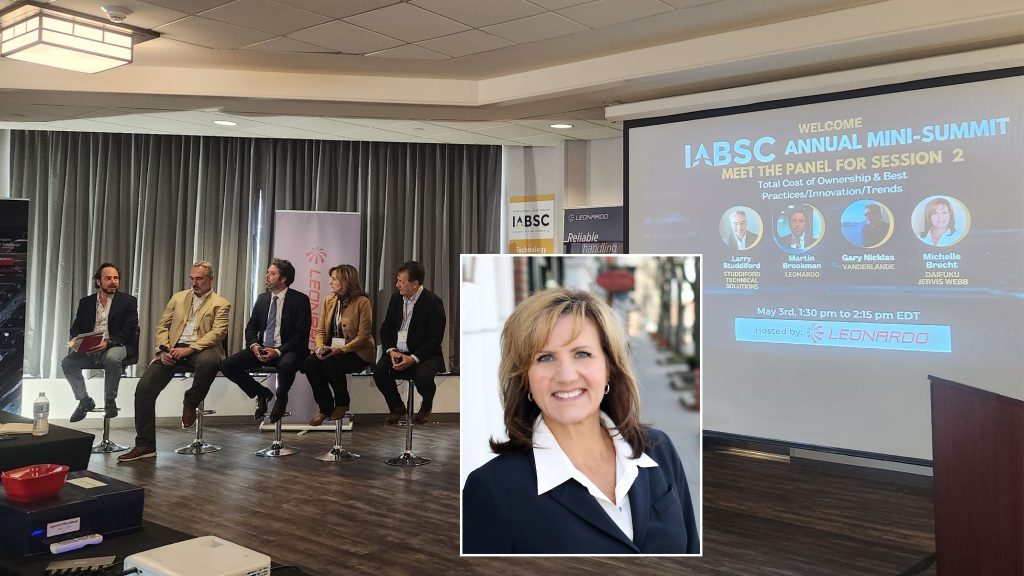 Michelle Brecht, Executive Manager of Airport Engineering, recently represented Daifuku Airport Technologies at the International Association of Baggage System Companies (IABSC) Mini-Summit in Philadelphia, PA. The theme for the Mini-Summit was Technology, and Michelle sat on a panel discussion regarding the Total Cost of Ownership with Baggage Handling Systems. Many people attended this session in person and online.
The U.S. Baggage Handling System (BHS) market is still dominated by legacy traditional sorting technologies such as horizontal & vertical sort units, pushers, and carousels which have limitations in capacity (bags/hour), bag jams, high Operations and Maintenance (O&M) costs, and mis-sorts (tracking issues). Michelle was asked to discuss which innovative BHS technologies we bring to the industry and how they optimize total cost.
To answer this question, Michelle presented Daifuku's global airport solutions that add value, automation, efficiency, and data to U.S. airports. These components include Self Check-In, Baggage Tray Systems (BTS), Automated Screening Lanes (ASL), and Mobile Inspection Tables (MIT). Daifuku also supports the increased trend in Artificial Intelligence (AI) and real-time data with our Bag Hygiene detection during check-in, Intrusion Detection, GUI Product Tracking & Replay, WebbView® Control System, Sym3 Digital Twin Solution, and other data solutions.
This equation defines key elements of the Total Cost question.

One-Time Sunk Costs
One-time sunk costs are up-front project costs. According to Michelle, it is very important to include the BHS engineering team in a project early in the timeline. It allows the BHS team to work directly with the architect, consultants, and project owner to optimize the total solution. This can lead to reduced drives, improved installation conditions, a shorter project duration, and operational efficiency.
Ongoing Operational Costs
One issue that Airports are facing today is worker availability in all areas of airport operations. This situation requires more "self-serve" options. Solutions from Daifuku Airport Technologies reduce Ongoing Operational Costs through integration of a variety of self-serve equipment including ticket and bag drop kiosks, MITs in the TSA area, and real-time system monitoring for BHS system monitoring. As an example, our MITs improve ergonomics for the TSA officers while the number of officers needed is decreased, the Checked Baggage Reconciliation Area (CBRA) is more organized, and fewer conveyors are needed. This also results in energy consumption savings.
Data-Driven Reports
By analyzing data through WebbView® system reports, and ongoing operational monitoring with Sym3, airport data shows target problem areas, which impact operational efficiency. Data and displays indicate issues and identify what needs attention. Preventative maintenance is scheduled which increases up-time, rather than reactive maintenance which increases down-time.
Examples of our products and their effect on the Total Cost of Ownership: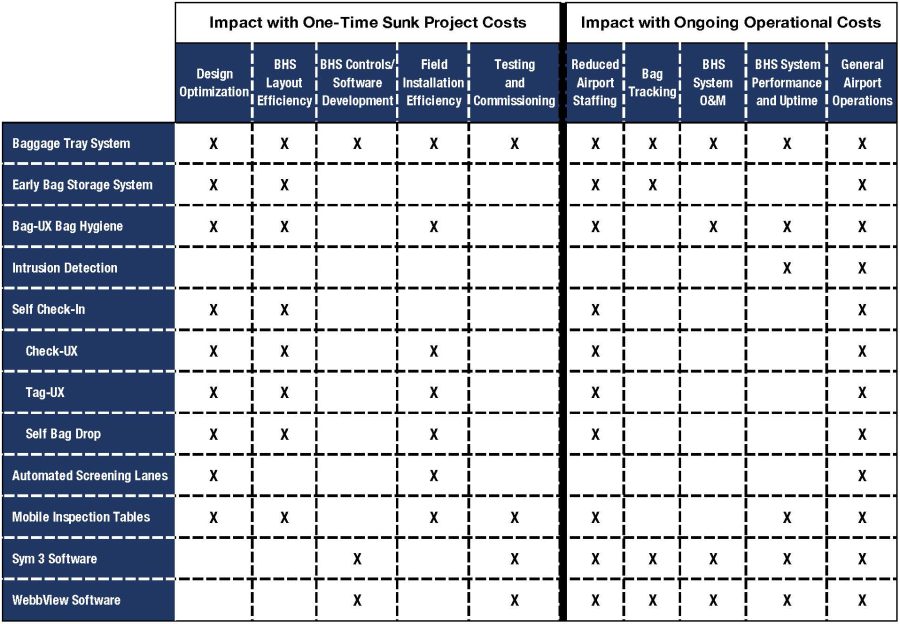 Related articles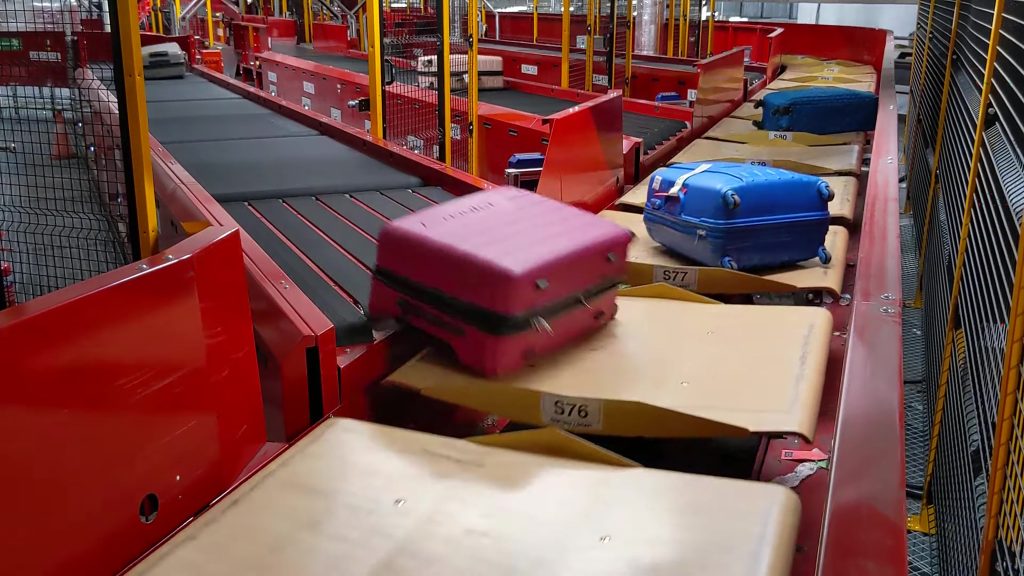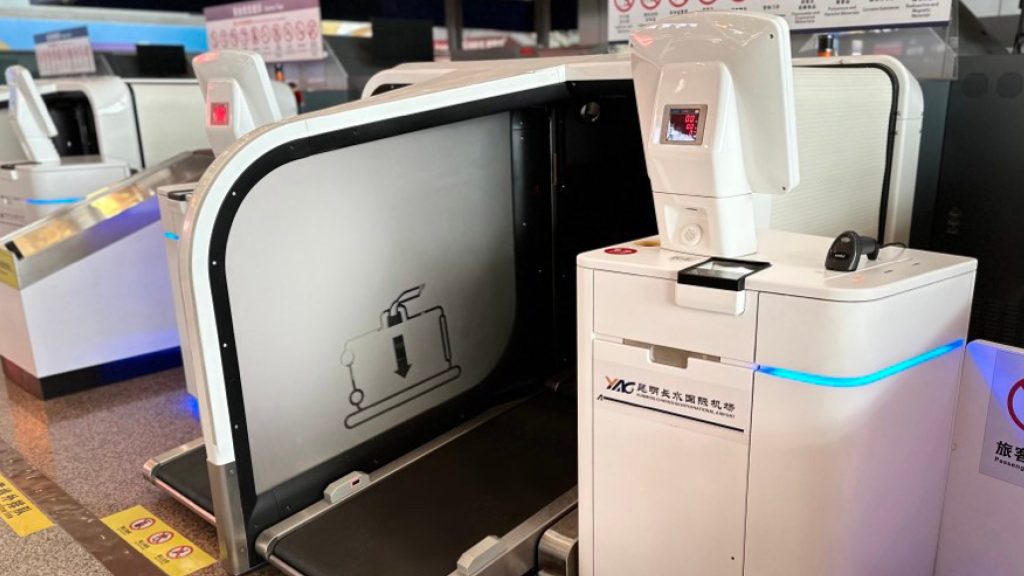 Never miss an article
Subscribe to our newsletter and be the first in the know.
Join the conversation
For the latest industry articles and networking